60 second 2D animation explainer - YouTube Ad - For Online Course Promo (*Example Job Listing)
This job is no longer accepting applications.
*This is simply an example job listing to show how a brief might be written. One day we might actually commission the project for real... just not yet.
Brief:
We're looking for a small animation studio or talented freelancer to take on a cool little project to highlight the key benefits of the online animation studio course at startastudio.com
In terms of style, it could be similar to the short animated ad which we commissioned recently and really love, see video below.
Equally, we'd be open to other creative direction and ideas.
The video will be used as an Advert on YouTube as well as social media platforms, and potentially on the StartAStudio website itself.
Requirements:
Creative, scriptwriting, storyboarding, design, animation, (*Possibly sound FX & music, or we can do that ourselves). We can arrange a professional voiceover recording.
Budget Circa: £1800 - £2000
Deadline: No rush but ASAP - It would be nice to have it ready to share this August (2021).
Other comments: Whilst we actually run an animation studio ourselves, we're typically busy with client projects and are keen to help other small studios gain experience, earn and grow. We're happy for the project to be used in future showreels or an online portfolio. We also only recently founded motion.jobs as well, so it's nice to put the platform through its paces, see what needs refining and commission a project through it.
Final comment: Have an awesome nice day ... Cheers!
Apply
Your application has been successfully submitted.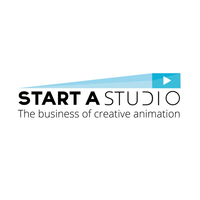 Animation Studio Startup Course & Community